Cost Effective, Stable Capacity & Delivery
Network of strategic cooperation with domestic/overseas foundry companies
Supporting the customer-oriented real-time business
Flexible production management and best quality control
SEMISOLUTION has built a strategic cooperation network with many top-class foundries in both domestic and overseas markets. It enables us to offer our customers the optimum production process in various applicaion fileds where they want to be present, from general logic process to automotive. In addition, the customer-oriented and real-time technical support and product delivery support between foundry and customer facilities customer to utilize the resources, which otherwise would be insufficient to them, in an efficient way.
SYNERGY FOR EXCELLENCE
Strategic business alliance with TOPPAN PHOTOMASKS, INC.
Cost savings effect
Optimal production
The strategic business alliance with TOPPAN PHOTOMASKS, INC. we are providing competitive photomask manufacturing services to our customers and we are also supporting competitive delivery times through Topan Photomask's global manufacturing network.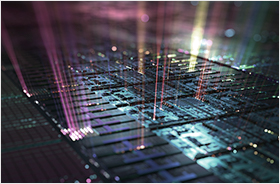 Differentiated customer satisfaction service
Supporting the optimal production process by customer product
Supporting the competitive production
We closely cooperate with many leading foundries in both domestic and overseas to meet various customer needs for technology nodes ranging from 0.35um to 10nm and are developing and producing products that customer wants through Multi-Foundry Services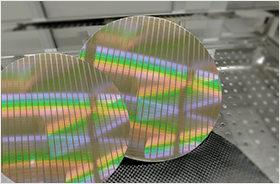 Real-time monitoring
Optimal production cycle time
Flexible production management
We monitor customers products in real-time to ensure timely delivery and provide customers with WIP service. In addition, we provide customers with a fast production cycle time through cooperation with Foundries.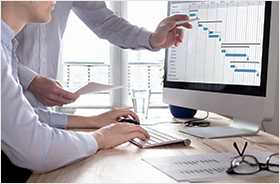 Convenient delivery management
Real-time delivery checking
Efficient work Service
When a foundry completes wafer productions, upon customers' request, we support door-to-door delivery services such as logistics, import/export customs clearance helping customers to efficiently utilize scarce resources.