One-Stop & Value-Add Service
Fast Response for Customized Demands
Successful mass production start and stable yield management
Supporting various backend process
For system development customers' product development and time to market, we provide engineering services suitable for each process through One-stop solution Service from the product development to mass production. We also provide and guarantee successful service by providing a unified solution from the back-end process of the wafer that has been processed in Foundry FAB, namely, package, test, and final reliability verification and mass-production verification.
EXPERTISE IN BACKEND TURNKEY SERVICE
Supporting the rapid package design verification and improvement
Rich experience in efficient PACKAGE development and verification
Contributing to quality control and cost minimization
We provide an optimized package solution that matches functions of IC to ensure long-term use in various usage environments and electrical signal transmission between IC chips and electronic product boards.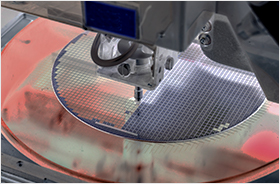 Determination of best quality products and discussion on SORT
Strengthening the test screen quality and ensuring testability
Supporting the optimal test environment
We support the selection of good products according to market requirements through the Chip Probe test at the Wafer Die Level and the Final test at the IC Package Level. We provide a stability solution that can prevent mass production risk in advance by managing the yield improvement in mass production.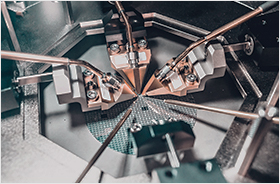 Supporting for mass production yield management and improvement management
Esablishing rapid defect analysis and defect prevention plan
Ensuring the best reliable quality assurance
Quality is a rudimentary factor to meet for successful market entry. Therefore, we support various quality specifications, from design to a final test, to help develop high-quality semiconductor products.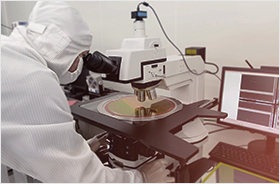 Supporting life cycle management for products required in a market
Ensuring product reliability and verifying requirements
Securing reliability management suitable for application field
We apply semiconductor test conditions that meet customer product's mass production verification to diagnose product lifespan and stability and support performance improvement through IC package level test under accelerated stress conditions.